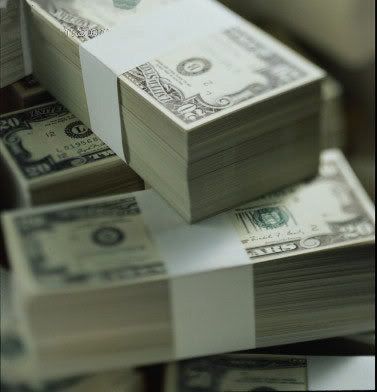 Yes, ladies and gents, it's my birthday. You can read all about my crazy weekend here.

In not so great news, it appears that the economy is hanging by a thin thread...not even good strong material. It's like a shitty poly-blend thread that wasn't formulated right. Oil was down to $96 this morning and is now at $94, which normally would be a great thing, but such a quick drop is nothing helpful to an already unstable market.

For Christ's sake, even George W. Bush is acknowledging the mess of it all. Well, sorta. Hell, even McCain was blasting bank regulators (probably right before having lunch with them...maverick my ass).

No one is safe...Merill is bought out, Lehman is down the tubes, everyone else is in jitters just waiting for the closing bell. It's kind of awkward to think my birthday might be remembered for something like this.

We're being told not to spend, but screw that. I'll spend what I want on my birthday. And tomorrow, when the economy collapses, it'll be just grand.